Our services our focused on 2 broad categories:
Natural Resource Management Planning
Environmental Conservation Education & Training
We believe that everyone who owns and/or manages property should have a Natural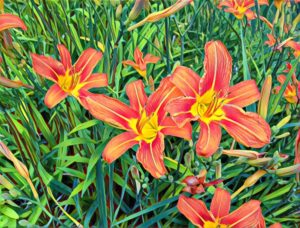 Resource Management Plan. Would you purchase a vehicle or an appliance that does not include a "owners manual?" That is what a Natural Resource Management Plan is.
For example, the average golf course property in the United States is about 150 acres. When most people think about a golf course, they think of the turfgrass portion. But quite often a large percentage of a golf course property is comprised of woodlands, wetlands, rivers and streams, native grassland areas and so forth. Most golf course managers have developed written Integrated Pest Management Plans and other documents and protocols in place regarding the management of the turfgrass. But, what about all of the other natural resources that the ownership of the course is responsible for? Creating Natural Resource Management Plans for golf courses is one example of a service The Dodson Group provides.
Even homeowners should have a Natural Resource Management Plan that will maximize the value of the landscape for migratory birds, butterflies and provide safe and healthy environments for the family that uses the landscape.
And, just because someone has a written Natural Resource Management Plan doesn't mean that the person responsible for the management actually understands how to implement the Plan. That is why we have creating training programs to help people understand how to blend conservation landscape management into to overall landscape requirements in ways that make economic as well as environmental sense.