Biofuels are hot developing markets around the world; however, most projects use productive farmland that produces bio-fuels from food or destroys native forests or jungle such as the case with palm oil plantations in Asia and Africa to produce biofuels.
However, the planned Monarca Plantation is based in a different and better approach by using degraded, non-productive land in the Northern region of the Yucatan in Mexico. The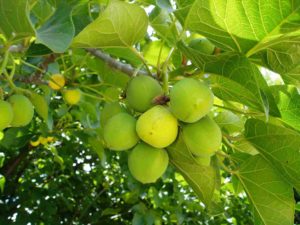 plan calls for restoration of the land and re-vegetation that has been abandoned and not productive since the hemp rope industry collapsed over fifty years ago. The agriculture crop of choice will be Jatropha with the seeds being harvested for the production of biofuel.
Zphere Works, a Mexico City company is the overall lead entity fostering the creation of the Monarca Plantation. Zphere Works have retained the services of Turf Feeding Systems, a Houston, Texas-based company to design, construct and manage the envisioned 33,000-hectare (80,000+ acres) sustainable, high yield Jatropha plantation in the Yucatan – The Monarca Plantation. This is a first of its kind plantation that will restore degraded land & soil to create the most productive high yield Jatropha plantation in the world.
Michael Chaplinsky, owner of Turf Feeding Systems recently said, "We are forming a team of scientists, engineers, agronomists and practitioners from around the world to implement the high efficiency of hydroponics into a 33,000-hectare plantation. Our goal is to create the most productive Jatropha plantation that uses the least water, fertilizer and chemicals. This will produce twice the best hybrid production, which equals twice the production at half the cost."
Chaplinsky continued, "We also set a new standard of sustainability, so our team includes, Ronald Dodson, a world leader in sustainable practices and operation methods, to help us assess, restore and manage the land, wildlife and habitats. Dodson will evaluate the entire property to establish the best ways to integrate wildlife and improved biological diversity into the 124-square mile plantation for native wildlife. We will not sacrifice nature for profits. We will be stewards of the environment, and do whatever we can to recover endangered native species."
Ron Dodson said, "This is a very important project aimed to improve the rural economy of the Yucatan through sustainable agriculture. This project will become a model for reducing rural poverty, which is the top goal of the Food and Agriculture Organization of the United Nations (UNFAO) and it will provide schools, career training and a health clinic for workers and their families. It will create an economic engine in the Yucatan for over 600 workers and thousands of family members."
Chaplinsky concluded, "The Monarca project will become a business model for Mexico and other Central American countries to demonstrate how well economic viability and the social and environmental aspects of sustainability work together. Sustainability is an economic driver first, with social and environmental values resulting. We are pleased and excited that Zphere Works has the vision and passion to support our team's mission."