The Dodson Group, LLC mission is to help people, reduce the risk of economic failure, while at the same time helping to improve environmental quality. We have worked with golf course superintendents, PGA Professionals, Club Managers, City Managers and Planners, Municipal Park Managers, City Governments, and large and small business of many types. We have worked across the United States and Canada and in a dozen other countries around the globe.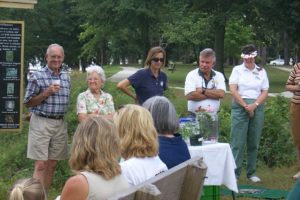 We have developed award winning environmental conservation programs, trained leaders in the golf industry, and local, state and even national government agencies. We have worked with Fortune 500 Corporations and we have worked with single owner small businesses. We have worked with entire communities and we have worked with individual homeowners. The Dodson Group believes that every person and every business has opportunities to improve their economic viability, while helping the environment.
We look forward to working with you!